Council becomes a Carbon Literate Organisation
Categories : Press Release
15 Mar 2022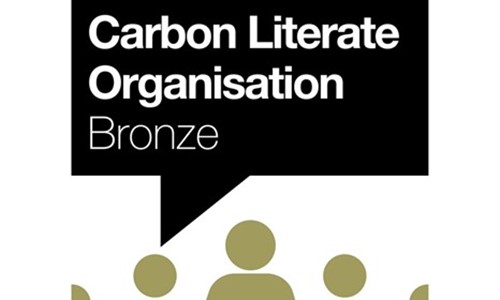 Merthyr Tydfil County Borough Council has achieved a Carbon Literate Organisation Bronze award as part of its drive to become Carbon Neutral by 2030.
This award from the Carbon Literacy Project (CLP) is internationally recognised and shows that the Council is prioritising climate change action through the training of its senior Management.
The CLP training programme helps organisations and its employees understand the carbon impacts of their day-to-day actions and to make informed decisions to reduce their carbon emissions.
Councillor Michelle Jones, Cabinet Member for Neighbourhood Services, said: "We are delighted to have been awarded this accreditation which shows the Council's commitment to achieving the Welsh Government target of a Carbon Neutral Public Sector by 2030. It demonstrates our commitment to Carbon Literacy and that we are serious about establishing and maintaining a low carbon culture.
"Council staff have already started to implement what they have learnt from the training into their everyday work and there are plans to provide training to even more staff members so that everyone knows what they need to do to help make a difference."