Councils unite to show support at Pride Cymru 2022
Categories : Press Release
01 Sep 2022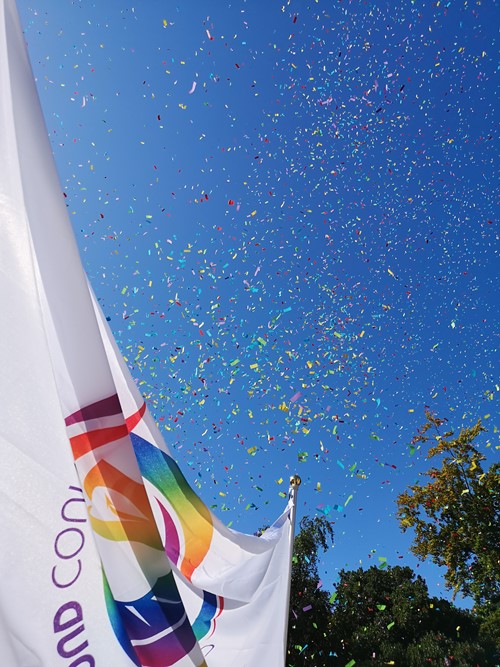 Last Saturday, Merthyr Tydfil County Borough Council joined neighbouring local authorities in South Wales to show support for the LGBTQIA+ community and help promote equality and diversity.
The authority took part in the Pride Cymru Parade, as part of the 'Proud Councils' network, which is a partnership between 10 local authorities formed in 2015 with the aim to improve support offered to LGBTQIA+ staff within local authorities in Wales. The network actively champions inclusion within our communities and strives to ensure local government across Wales is a visible leader in the field of LGBTQIA+ rights.
Representatives of Merthyr Tydfil County Borough Council travelled to Cardiff for the event alongside colleagues from Rhondda Cynon Taf, Bridgend, Powys, Newport, Swansea, Caerphilly, Torfaen, and Blaenau Gwent.
Staff, councillors, and associated community groups joined hundreds of people who marched through the streets of Cardiff together to demonstrate each council's commitment and support for the LGBTQIA+ community in Wales.
Councillor Gareth Richards, Equalities and Diversity Champion, said "I would like to take this opportunity to thank those Councillors and Officers who attended Pride Cymru as part of the Proud Councils network. It was good to see Pride back after a three-year absence and it looked as if everyone had a vibrant and colourful time with thousands of people on the streets of our capital city. Pride is a time to celebrate the many advances made in recent decades, there is still more work to do and there's a need to be vigilant to ensure that these advances are not rolled back."