Cyfarthfa Plan event on Welsh culture in Merthyr Tydfil
Categories : Press Release
10 Jan 2020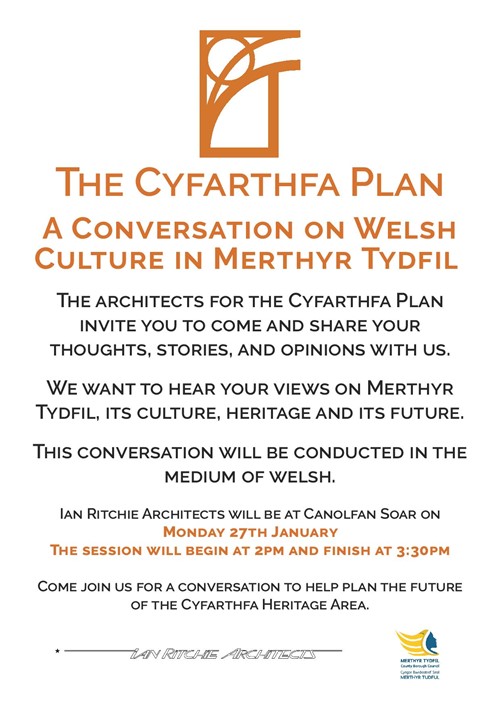 The design team developing the 'Cyfarthfa Plan' – a 25 year strategic plan for the Cyfarthfa heritage area – is holding a consultation event on Welsh culture in Merthyr Tydfil through the medium of Welsh.
Ian Ritchie Architects have been gathering people's views on Merthyr Tydfil's culture, heritage and future at a series of events across the county borough attended by a range of local groups, councillors and residents.
This next event, 'A Conversation on Welsh Culture in Merthyr Tydfil', will be at Canolfan Soar on Monday 27 January. The event will begin at 2pm with an introduction from Ian Ritchie Architects, with Welsh discussions and conversations that follow being assisted by staff at Canolfan Soar. The event is due to finish at 3.30pm.