Demolition work to begin on old bus station
Categories : Press Release
19 Nov 2021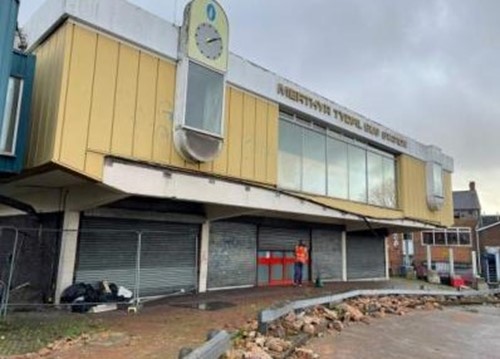 Work is set to begin next week (week commencing 22 November 2021) on demolition of the old bus station.
Aberdare Demolition has been appointed to carry out the programme, which will take around five weeks.  Workers will be on site from 8am to 5.30pm, Monday to Saturday.
The Glebeland site was closed last June when the Council opened our new bus interchange in Swan Street.
Redevelopment of the area has been identified as a signature project in the Merthyr Tydfil Town Centre 15-year 'Masterplan'. 
The Council recently held a consultation asking residents and businesses their views on ideas for it, including a park, street market, permanent food and drink stalls, children's play areas and a multi-use community space.  The responses will be taken into account when plans are refined in the coming months.
"The old bus station includes a substantial building in a high profile location, which needs to be carefully demolished, with the site made safe," said Cabinet Member for Regeneration, Housing and Commercialisation Cllr Geraint Thomas.