Categories : Press Release
11 Sep 2020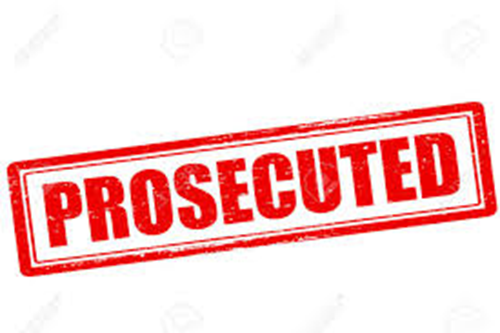 A woman whose failure to check the legitimacy of a man offering to dispose waste 'desecrated the Welsh countryside' when he fly-tipped her rubbish at Gurnos, a court has ruled.
Sarah Weaver, of Rhoslan, Sirhowy, Tredegar was convicted at Merthyr Tydfil Magistrates Court on 9 September for an offence contrary to section 34 of the Environmental Protection Act 1990.
Weaver admitted that on or before 1 May 2019 she failed to take all reasonable care of waste produced at her property to prevent it being unlawfully deposited at Pen-y-Dre Underpass, Gurnos – the waste being bagged and un-bagged mixed household waste.
The Council's fly-tipping operatives Jemma Price and Leighton Gooch provided evidence to show that following a complaint of fly-tipping, they attended the underpass and found the waste, in amongst which were letters addressed to the defendant.
She was written to on two occasions and asked to attend an interview to explain how her letters were in the dumped waste, but did not respond to either request.
At court, the Council's Solicitor Simon Jones outlined the facts of the case and highlighted the significant problem fly-tipping presented to the Council and the Merthyr Tydfil public.
Through her solicitor, Weaver informed the court that she hadn't dumped the rubbish herself but had given it to a man offering his services on Facebook to dispose of waste.
She gave him £150 to take way her waste but was not able to provide his details to the Council or the Court. Anyone who legitimately collects waste from a member of the public must have a waste transfer licence and must provide the resident with a waste transfer note as a record of the transaction - simply giving your waste to another person or company to dispose of is insufficient.
The Magistrates said that Weaver had 'desecrated the Welsh countryside' and said that they hoped she had learned her lesson.
Because she was in receipt of universal credit and already paying off other fines, the penalty handed down by the Magistrates was limited. They sentenced her to a fine of £150 and costs of £641.40.