Fly-tippers fined thousands for improper waste disposal
Categories : Press Release , Council
18 Dec 2019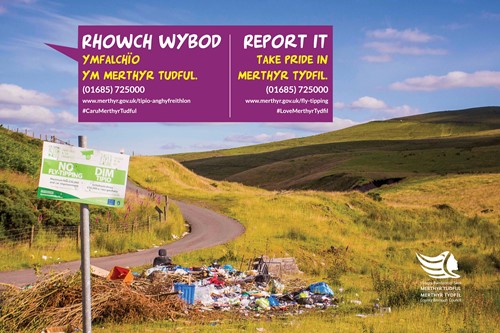 Since January 2019 there have been 10 successful Fly-tipping and Duty of Care prosecutions in relation to waste.
Over £8000 in fines and costs have been issued by Merthyr Tydfil Magistrates Court for these offences! 
If you're having a sort out this Christmas please make sure your waste is disposed of responsibly and if you do pay someone to take your waste away make sure that they are authorised to do so!
Businesses are also reminded that they need to be able to provide documentation of how they dispose of their commercial waste if asked to do so.
We are committed to tackling this growing problem in our county borough. 
If you see it report it!