Fly-tipping investigations lead to culprits in court
Categories : Press Release
17 Jun 2023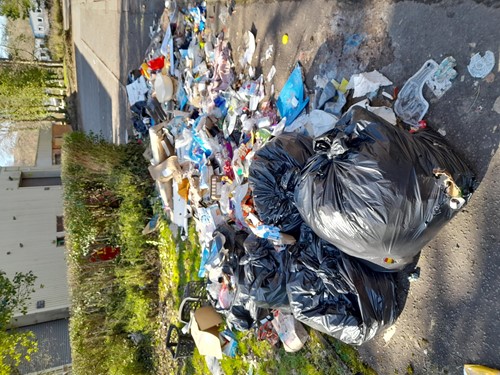 In the past year, 25 criminal investigations in to fly-tipping have led to 19 cases referred for prosecution, with six Fixed Penalty Notices (FPNs) of £400 paid and fines of almost £1,500 ordered. A further seven cases are waiting to be heard.
Councillor Michelle Symonds, Cabinet Member for Public Protection, said: "It's great to see that people are being brought to justice for this blatant disrespect for our beautiful countryside.
"The Council's public protection team is doing a great job in cracking down on fly-tipping and these successful prosecutions are testament to their hard work and determination."
The team will now be doing targeted enforcement operations, using covert cameras in known fly-tipping hot spots.
Cllr Symonds continued, "I'd like to take this opportunity to remind members of the public of the importance of checking for waste carrier licenses when using third parties to dispose of excess waste. You should always ask to see their license and make a record of the company name, vehicle registration and the name of the person taking your waste. Unfortunately, we see time and time again waste collected by third parties being fly-tipped, resulting in the waste owner being investigated and prosecuted.
"Don't fall victim to bogus waste removal businesses – always check they are licensed or you could end up with a Fixed Penalty Notice of £300, or even face criminal prosecution."