Have your say on improving active travel
Categories : Press Release
16 Sep 2021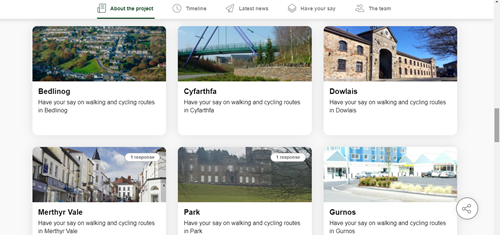 You may remember that earlier in the year we sought views on how cycling and walking provision in Merthyr Tydfil could be improved.
The public engagement we carried out was very successful, more than 1,000 people taking part.  Your comments have been reviewed and helped us to produce our new Active Travel Network Map, which will be submitted for Welsh Government approval at the end of the year. 
Before we do this, we are again seeking your feedback on the draft map.
On this website, you can see our proposed Active Travel Network Map for each ward in the county borough, and there is also an opportunity to answer a short survey.
The consultation is live for 12 weeks, from September 13-December 6 and can be accessed here: https://merthyrtydfil2.commonplace.is/