Help us make the streets safer
Categories : Press Release
26 Aug 2020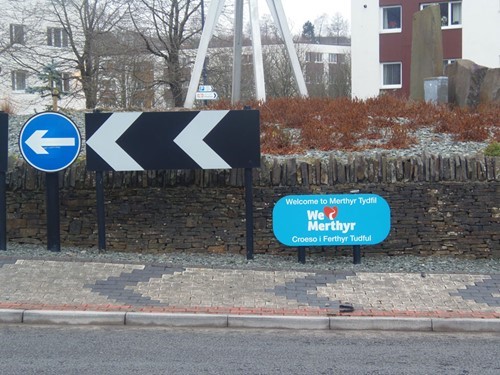 Do you feel safe walking and cycling in and around the town centre?  If not, the Council is giving you the chance to tell us how we can improve things.
Welsh Government has developed a Covid-19 Sustainable Transport Fund to help councils ensure that effective social distancing measures are in place, especially in town centres.
The pandemic has also seen exceptional numbers of local residents out walking and cycling - either for leisure or to travel to shops and jobs.  Welsh Government wants this to continue and is introducing new measures that make 'Active Travel' easier and more appealing.
As a result, the Council has received £414,000 from the Covid-19 Sustainable Transport Fund to investigate opportunities to enhance the pedestrian and cycling environment in the town centre and adjacent areas.
This could include trying out new pedestrian crossings, reducing vehicle carriageway space and restricting vehicle access to the main pedestrian areas.  
To get your opinions, the Council has been working with walking and cycling charity Sustrans Cymru on an online questionnaire asking for views on five town centre locations, roads and junctions.
They are the Caedraw and Tesco roundabouts, Court Street, Victoria Street and High Street. The survey asks questions such as how safe people feel crossing the roads and if they would feel safer with reduced traffic at these locations. 
To take part in the questionnaire, please click on this link: https://bit.ly/3llvP5a