Household Waste & Recycling Centres to remain closed
Categories : Press Release
17 Apr 2020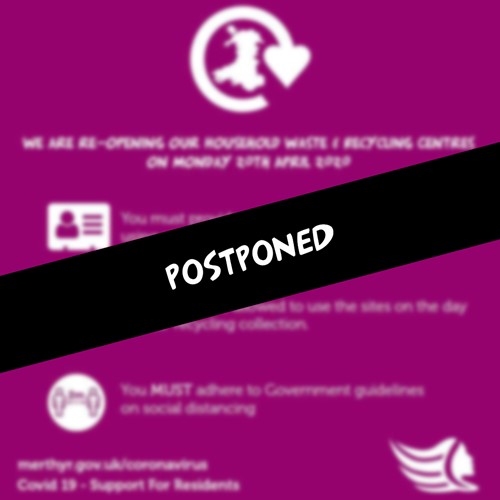 Following yesterday's announcement from the First Minister Mark Drakeford and Foreign Secretary Dominic Raab to extend the lockdown, a decision has now been made not to open our Household Waste Recycling Centres on Monday as communicated earlier in the week.
This decision has been made in line with a direction from Welsh Government today and the relevant Government guidelines. To address the concerns of the community in relation to fly-tipping issues across the County Borough, the Council Leader has asked that this decision be reviewed, when appropriate, during this extended lockdown period.
Please remember, the single most important action we can all take in fighting Coronavirus is to stay at home in order to protect the NHS and save lives.