Members sought for Local Access Forum
Categories : Press Release
19 Jul 2022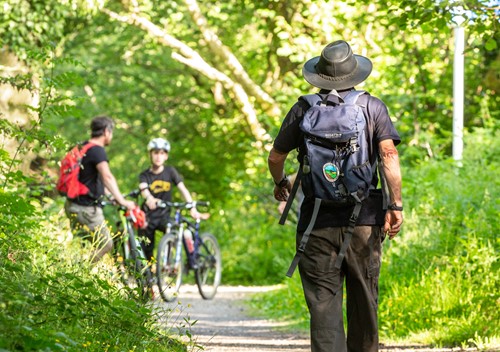 Are you – or do you know someone else who might be - interested in helping to protect and maintain access to Merthyr Tydfil's rights of way and green spaces?
The County Borough Council is currently seeking applications and nominations from members of the public for membership of the Merthyr Tydfil Local Access Forum.
There are 24 Local Access Forums across Wales, which were created in 2000 to advise the local authority, Natural Resources Wales and Welsh Government about public access to land for open air recreation and enjoyment.
In providing advice, the forums consider important issues related to land management, alongside the need to conserve the natural beauty of the area.
They consist of between 12 and 22 members who represent:
users of local access land and local rights of way
owners and occupiers of access land and land with rights of way
other interests especially relevant to the area
"Merthyr Tydfil obviously has a wealth of green spaces, which the Council is keen to ensure people enjoy and look after," said Council Leader and Regeneration Cabinet Member Cllr Geraint Thomas.
"We're currently in the process of reviewing our rights of way improvement plan and Forum members will be an integral part of this review. The aim is for the Forum to advise officers to ensure work carried out benefits all users for healthy exercise and mental wellbeing and improves management of the network."
Members will consider all forms of access, including horse riding, cycling and off-road driving, as well as access on foot.
Regulations require the Forum to meet at least twice a year, with additional meetings arranged as needed.  The positions are unpaid but Forum members will be able to claim reasonable expenses.
Any person wishing to be considered for membership can obtain further details from: Beth Jones, Rights of Way Officer/Local Access Forum Secretary, Civic Centre, Castle Street, Merthyr Tydfil CF47 8AN, or email: rightsofway@merthyr.gov.uk
The closing date for applications is 3 September 2022.
Read the criteria here and apply here.