Merthyr Tydfil County Borough Council plants over 80 trees as part of The Queen's Green Canopy
Categories : Press Release , Council
06 Apr 2022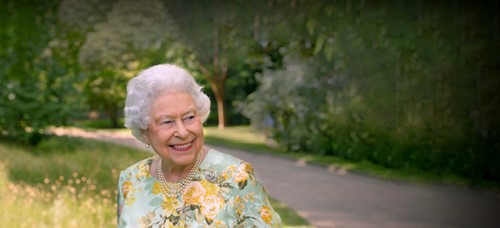 As part of the Queen's Green Canopy (QGC) initiative the Council has planted an array of trees across the County Borough to mark Her Majesty the Queen's Platinum Jubilee.
As we see the end of the official planting season, which runs from October to March, HRH has sent a message of thanks to people all over the United Kingdom who have come together to plant over a million Jubilee trees in her name.
Her Majesty's message marks the halfway point for The Queen's Green Canopy initiative which spans two official tree planting seasons. Tree planting will re-commence in October 2022, through until the end of the Jubilee year.
This project, has invited everyone, from individuals to local groups, schools, and businesses, to "Plant a Tree for the Jubilee" and "create a legacy in honour of The Queen's leadership of the Nation, which will benefit future generations."
Over the past few months, the Council has planted 68 trees at various locations across the County Borough with many individuals and community groups getting involved as part of this initiative.
This Friday 8th April at 9.00 am another 20 trees will be planted at Treharris Park and at 9.00 am on Monday 11th April, to mark the end of this planting season, the final 8 trees will be planted at Parc Taf Bargoed. Should anyone wish to be involved in this historic occasion, please come along.
These trees are not only a wonderful tribute to Her Majesty the Queen, but they will also enhance the environment and contribute to the Council's Decarbonisation agenda and its aim to be Carbon Neutral by 2030.
For those that have planted a tree as part of this initiative, please make sure that you upload your planting projects to the QGC map via the link below. The QGC Map will close for new submissions at the end of April and will open again at the start of the planting season on 1st October 2022.
For more information visit queensgreencanopy.org