MTCBC Leader appointed as Chair of the Public Service Board
Categories : Press Release
05 Aug 2020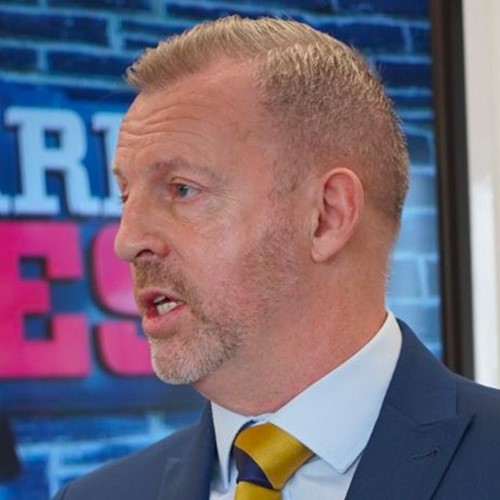 Congratulation to Councillor Kevin O'Neill, Leader of Merthyr Tydfil County Borough Council on successfully being appointed as Chair of Cwm Taf Public Service Board (PSB) for 2020-21 at the Board's meeting on Tuesday 28th July 2020. He replaces Professor Marcus Longley, Chair of Cwm Taf Morgannwg Health Board, who stood down from the role after two years as Chair.
Cwm Taf PSB is a collection of public and third sector organisations, established under the Well-being of Future Generations (Wales) Act 2015 and covers the areas of Merthyr Tydfil and Rhondda Cynon Taf.
The Chair's primary role is to ensure that the Board is effective in its task of setting and implementing the Cwm Taf Well-being Plan in line with sustainable development principles, and to act as the principal strategic leadership forum for the planning, commissioning, and delivery of public services across organisational boundaries to achieve better outcomes for the people of Cwm Taf.
Councillor O'Neill said of his appointment, "I am very proud to represent the County Borough of Merthyr Tydfil on this important group and honoured to take up the position of Chair. The PSB, under the excellent Chairmanship of Professor Longley, has already demonstrated the many benefits of partnership working. I will, through working with colleagues on the Board, look to build on the progress made for the benefit of the public."
The Board's aims are:
To improve the quality of life and outcomes for citizens of Merthyr Tydfil and Rhondda Cynon Taf;
To provide proactive, collective leadership in tackling the most challenging issues facing public services in the planning, commissioning and delivery of services to the citizens of Cwm Taf;
To stimulate dialogue, co-ordination, and collaboration between local, regional, and national public sector organisations to improve and integrate service delivery for the citizen.
To remove "blockages" or other obstacles by minimising bureaucracy and the preventative effectiveness of organisational boundaries;
To celebrate success in the delivery of services for citizens of Cwm Taf;
To consider 'best value' and pudency in the expenditure of public service resources and to explore areas where collaborations/ integration would provide greater efficiencies and improved outcomes; and
To involve citizens in influencing how we design and deliver public services.
MEMBERS Cwm Taf PSB is comprised of leaders from Cwm Taf Morgannwg Health Board, Cwm Taf Morgannwg Local Public Health Team, Cwm Taf Morgannwg Regional Partnership Board, Interlink RCT, Merthyr Tydfil CBC, National Probation Service, Natural Resources Wales, Rhondda Cynon Taf CBC, South Wales Fire and Rescue Services, South Wales Police, South Wales Police and Crime Commissioner, Voluntary Action Merthyr Tydfil and Welsh Government.
More information about the PSB and its work can be found at the PSB website: www.ourcwmtaf.wales