New post will help build on Merthyr Tydfil's entrepreneur base
Categories : Press Release
22 Aug 2019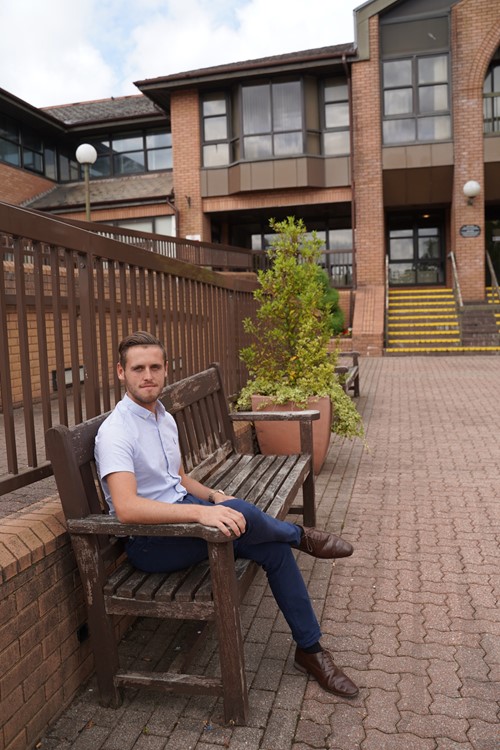 Merthyr Tydfil County Borough Council is building on its reputation for helping create successful local entrepreneurs by appointing an officer specifically to work with them.
Elliott Evans has taken on the new role of Community Enterprise Officer and will be encouraging people interested in becoming self-employed to take the plunge – with the help of the Council's multi-layered support package.
He'll be able to talk through potential entrepreneurs' plans with them and help them progress to the next stage, working closely with Merthyr Tydfil Enterprise Centre (MTEC) and introducing them to key members of the community.
Merthyr Tydfil-born Elliott previously worked as Merthyr Town Football Club's Community Development Manager. Among his duties was managing the club's community arm, the Martyrs Community Trust, and he launched the hugely popular walking football initiative aimed at getting people over the age of 50 back into physical activity.
His most recent job was with Northampton Town FC as the club's Kit and Equipment Manager, but he returned to Merthyr Tydfil this summer to take up the Community Enterprise Officer post.
The Council's Cabinet Member for Regeneration and Public Protection, Cllr Geraint Thomas, said: "This is a new role for the local authority and a really exciting opportunity for us to encourage more people to explore the avenue of self-employment.
"Elliott will be the community's first point of contact for any budding entrepreneurs who would like to discuss their ideas with someone who'll listen attentively and try to help make their enterprise dreams become a reality.
"He'll be based in the heart of the community in Merthyr Tydfil, and have a base at the Orbit Business Centre, Elliott will be available to meet individuals on a one to one or group basis."
Elliott said: "The Council has a brilliant track record of working with start-up businesses and we're hoping this new role will complement the excellent work already being done. Starting your own business can be an exciting and hugely rewarding experience but we must ensure people receive the best possible support.
"My personal aim is to build upon the existing local contacts I've already established through my previous work, along with my knowledge of the local area," he added. "I look forward to encouraging more people to seek self-employment as a viable career choice."
If you'd like to discuss your plans with Elliott, contact him on 07923 241356, email elliott.evans@merthyr.gov.uk