Please keep your distance on – and litter from – our trails
Categories : Press Release
24 Dec 2020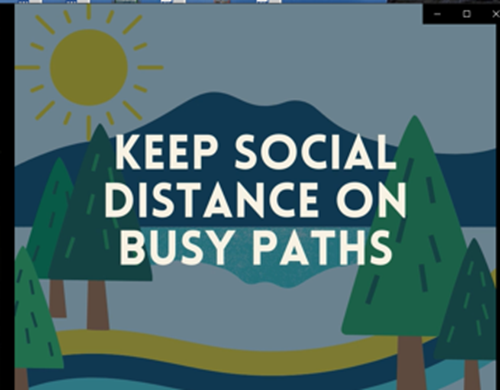 The Council is appealing to walkers, cyclists, runners and anyone else using our network of trails during the lockdown to make sure they socially distance – and take their litter home.
A survey carried out by our officers has revealed that during the first lockdown and firebreak, the number of people using the Taff Trail soared by more than 80% from the same periods in 2019.
Residents who were only allowed to exercise within a five-mile radius naturally made the most of the Taff, Trevithick and our other trails.
However, with the increased numbers came a corresponding rise in the amount of litter left behind, putting extra pressure on our street cleansing, rights of way and waste enforcement teams, and spoiling the landscape.
Cabinet Member for Regeneration and Public Protection Cllr Geraint Thomas said: "We're very lucky in Merthyr Tydfil to have beautiful countryside on our doorstep and not have to travel far to access it.
"We know it's been a Godsend for people's mental and physical health, allowing them to get some fresh air and exercise during the lockdowns," he added. "And it's likely to get very busy over the Christmas holidays.
"The trails can become congested at times, so we're asking residents to please remember to maintain social distance – and to take home their litter and clean up after their dogs.
"Please, please follow the Countryside Code - protect plants and animals and take your litter home, keep dogs under close control and pick up after them. Enjoy - don't destroy - our countryside."
#OurCountryside #EnjoyDontDestroy