Seasonal Garden Waste Collections pausing until Spring
Categories : Press Release
12 Nov 2020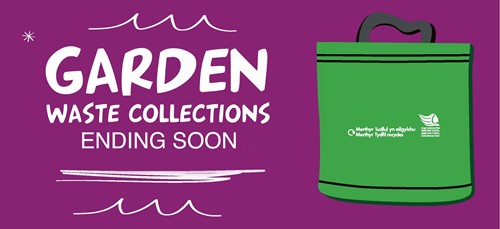 The seasonal garden waste kerbside collection service will cease on Friday, 27th November 2020.
If your collection of garden waste falls on any day during week commencing 16th November 2020, this will be your last collection this year.
The garden waste service will re-commence in spring 2021. 
You can continue to take garden waste to the Household Waste & Recycling Centres throughout the winter months.
Your support in this service helps divert this useful resource from landfill and energy from waste and provides a good quality, useful product.
YES PLEASE!
Leaves
Flowers
Plants
Weeds
Grass cuttings
Hedge clippings
Tree and shrub prunings
Small branches