Summer of Fun returns providing exciting and FREE activities
Categories : Press Release
11 Jul 2022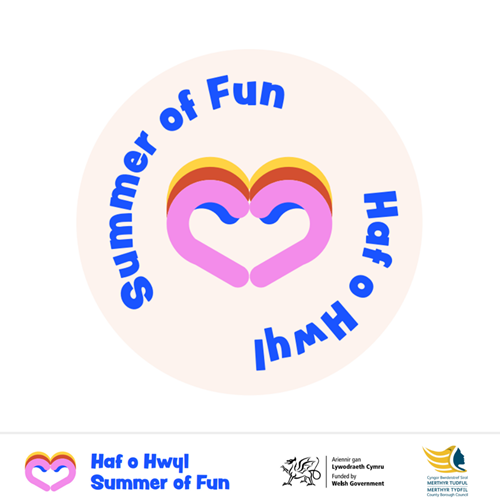 The "Summer of Fun" is back across Wales this year, and a wide range of providers will be giving the children and the young people of Merthyr Tydfil, aged 0 -25 the opportunity to access FREE fun activities aimed at supporting children's wellbeing.
Over the summer, providers across the County Borough will host FREE play, sporting, and cultural activities, supporting families to cope with the national cost-of-living crisis experienced in recent months. Participants will have the opportunity to improve their confidence, develop essential life skills, take part in a wide range of activities, and make new friends within a supportive and safe environment, all of which will support children and young people's wellbeing.
The range of provision available across for the community will support access for underrepresented groups through both universal open access provision and targeted programmes for families accessing existing support. This will ensure every child and young person in Merthyr Tydfil have a Summer they will never forget.
Following last year's successful "Summer of Fun" and the "Winter of Wellbeing", another £7m was recently funded by the Welsh Government for this year's activities in Wales, of that funding, £107,771 was given to the Local Authority.
Children's Champion, Cllr Lisa Mytton had this to say about the event, she said "I'm so pleased to support our Summer of Fun activities programme, it's a wonderful opportunity for our young people aged 0 – 25 yrs. old to access a range of exciting events and workshops. It focuses on supporting families whilst we live with the growing concern over the cost of living and providing these free activities will only help our young people's Health and wellbeing which is so crucially important to us as a council to promote and support. May I also take this opportunity in thanking Welsh Government for investing and launching this initiative.
For more information on the summer of fun timetable, activities and how to book, visit here: https://www.merthyr.gov.uk/summeroffun?lang=en-GB&