Talk to us (some more) about Active Travel!
Categories : Press Release
23 Nov 2021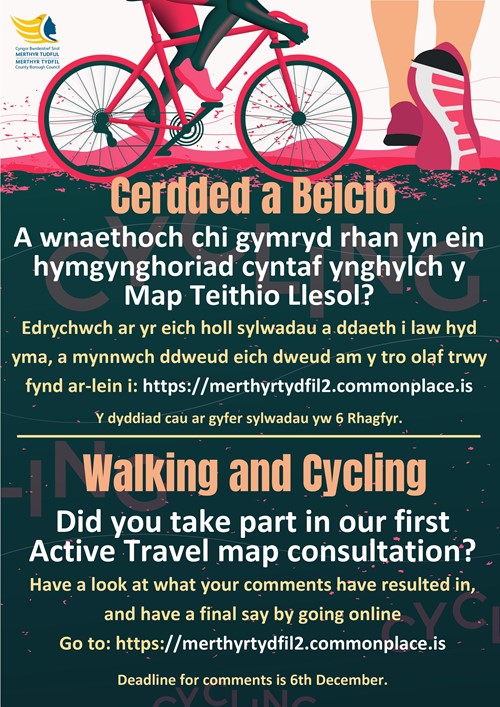 All this year, you've been giving us your views on how cycling and walking provision in Merthyr Tydfil can be improved, with consultation feedback from more than 1,000 people. 
We've carefully considered all the comments and combined public opinion together with other relevant information to produce a draft Active Travel Network Map (ATNM).
As a result, there are now many more routes on the map compared to the draft approved by Welsh Government in 2017.
We're currently not holding any public-facing consultation sessions, but we'd like to offer the public a chance to meet officers and ask questions specifically about the map.
A 'Meet The Team' session will take place next Monday, 29 November at 6pm, remotely via Teams.
Please email active.travel@Merthyr.gov.uk by 2pm this Friday, 26 November, if you'd like to attend this session.
You can view the draft Active Travel Network Map by ward using this link: Have Your Say Today – Merthyr Tydfil 2 – Commonplace