Together we can prevent child sexual abuse
Categories : Press Release
11 Apr 2019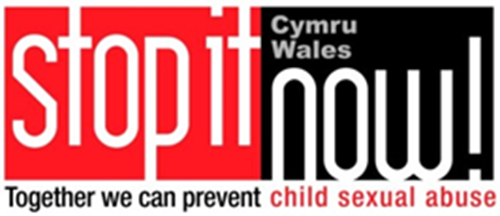 Are you a:
Parent?
Grandparent?
Someone who cares for, works or volunteers with children and young people?
Then come along to an awareness-raising session on protecting children and young people from sexual abuse.
The purpose of the session, which is run by Stop it Now! Wales, is to raise awareness about risk indicators in relation to children who may be vulnerable to child sexual abuse, as well as behaviours in relation to the grooming process
Stop it Now! Wales is a child sexual abuse prevention project working across the country to ensure that parents, carers and frontline staff are as best placed as they can be to protect children from sexual abuse and exploitation.
It is believed that child sexual abuse is preventable and that all adults have a role to play in protecting children from sexual harm. This can be best achieved when adults are alert to the signs of child sexual abuse, including the behaviour that someone who might pose a risk to children can display, and knowing where they can seek help and advice. 
Those who have attended similar sessions delivered by Stop it Now! Wales have said: 
"It was very eye-opening and I think everyone should attend these sessions"
"I found the session very helpful and informative. Thank you, well delivered"
"The session was BRILLIANT! – It really told us what we need to know about keeping children safe in an informative and secure way".
The session is taking place at:
Theatr Soar, Pontmorlais, Merthyr Tydfil, CF47 8UB
Wednesday, 24th April, 2019
10:00am – 12:15pm
To book your place, please e-mail beth.melhuish@rctcbc.gov.uk or telephone 01443 484560
For further information on Stop it Now! Wales, visit www.stopitnow.org.uk/wales.htm.