Work to begin on new Rhydycar footbridge
Categories : Press Release
15 Nov 2022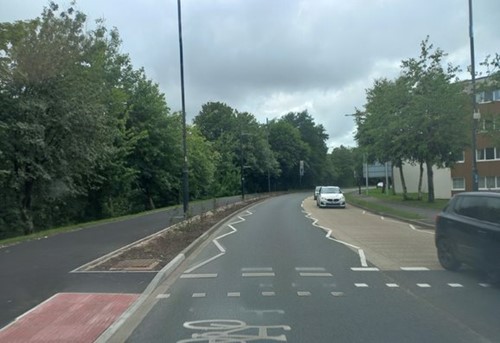 Work is about to begin on replacing the footbridge linking Merthyr Leisure Village, Rhydycar to the town centre.
The footpath from the bridge to the gyratory system on Avenue de Clichy will be closed for the six-week duration of the work, beginning next Monday, 21 November. Users will be able to cross the road to the path on the other side.
The current bridge across the River Taff is well-used but has height restrictions and is too narrow for pedestrians and cyclists to pass one another. The new structure is being relocated slightly north towards a new crossing point and will be 3.5m wide, allowing both walkers and cyclists to cross at the same time. 
The Council has been given Active Travel funding from Welsh Government for the project.
Council Leader Cllr Geraint Thomas said: "We want to make life easier for people crossing the footbridge in wheelchairs or with buggies and also want to encourage cyclists and others using the Taff Trail to come into the town centre."