Changes to town centre parking
Categories : Press Release
14 Feb 2023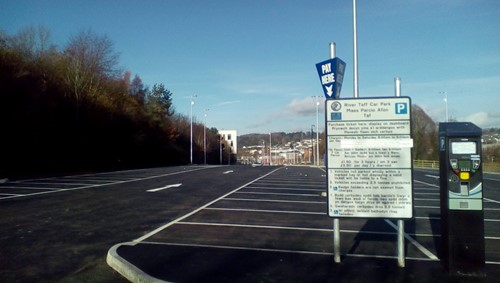 As part of the Council's current consultation on the redevelopment of St Tydfil Shopping Centre (ST2) and wider Town Centre Masterplan, we are looking at making changes to the available car parking.
Following representation from local businesses, Council officers reviewed how the town centre car parks are operating, and decided they needed to change to benefit the local economy.
"We found that there was enough parking capacity, but those ones most convenient for town centre shopping trips were full throughout the day with long-stay users," said Council Leader Cllr Geraint Thomas.
"So to assist town centre businesses, we're proposing to change Gillar Street and Castle Street – the surface car park, not the multi-storey - to limited waiting.
"This will increase the turnover of spaces and provide those most convenient for shoppers to access the town centre. Plenty of long-stay spaces will still be available, including the multi-storey, College and River Taff car parks."
• If you want to discuss the changes to parking as part of the wider ST2/Town Centre Masterplan consultation, come along to the Council's consultation shop in the shopping centre. We're open from 10am-4pm, Friday 9 February, and from Tuesday 14-Friday 17 February.
Paper copies of the survey will be available at the shop and from the Civic Centre, or you can take part in the survey online at: http://bit.ly/3joV9LJ