Council awarded funding to tackle the sticky issue of chewing gum.
Categories : Press Release
19 Jul 2023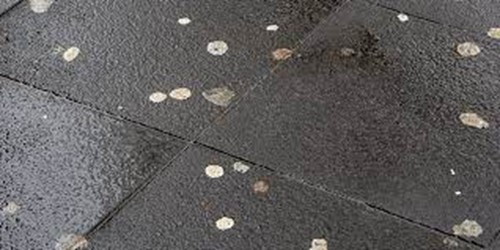 A £25,000 grant from Keep Britain Tidy's Chewing Gum Task Force will help Merthyr Tydfil County Borough Council clean up gum around Merthyr Tydfil.
The Council is one of 56 across the UK that have successfully applied for the grant, established by Defra and funded by major gum manufacturers including Mars Wrigley and Perfetti Van Melle, which is now in its second year. The fund allows councils to bid for a share of more than more than £1.2 million to clean up local areas and invest in long-term behaviour change to prevent gum from being dropped in the first place.
In its first year the task force supported the clean-up of an estimated 2.5km2 of pavement – that's an area larger than 467 football pitches! Evaluation has also shown that a reduced rate of gum littering is still being observed six months after clean-up and the installation of signage. 
Councillor David Hughes Cabinet Member for Neighbourhood Services said: "We are thrilled to have been awarded this grant, as it provides us with the means to make significant strides in our fight against gum littering.
"With the funds, we will be able to invest in a state-of-the-art specialist machine specifically designed for gum removal, enabling us to efficiently and effectively tackle the persistent gum litter problem that plagues our High Street. Strategically placed signage will also raise awareness and educate the public about the impact of gum litter on our environment.  The grant provides us resources to create a cleaner, more gum-free community for residents and visitors alike."
Environment Minister Rebecca Pow said: "Littering blights our communities, spoils our countryside, harms our wildlife and wastes taxpayers' money when cleaning it up. That's why we're working with gum producers to tackle chewing gum stains.
"After the success of the first round of funding, this next slice will give councils further support to clean up our towns and cities.
"By combining targeted street cleaning with specially designed signage to encourage people to bin their gum, participating councils achieved reductions in gum littering of up to 80% in the first two months."
Allison Ogden-Newton OBE, Keep Britain Tidy's Chief Executive, said: "Chewing gum litter is highly visible on our high streets and is both difficult and expensive to clean up, so the support for councils provided by the Chewing Gum Task Force and the gum manufacturers is very welcome.
"However, once the gum has been cleaned up, it is vital to remind the public that when it comes to litter, whether it's gum or anything else, there is only one place it should be – in the bin – and that is why the behaviour change element of the task force's work is so important."
Estimates suggest the annual clean-up cost of chewing gum for councils in the UK is around £7 million.