Council congratulates Canolfan a Theatr Soar on recognition for 'outstanding management' award
Categories : Press Release
23 Dec 2021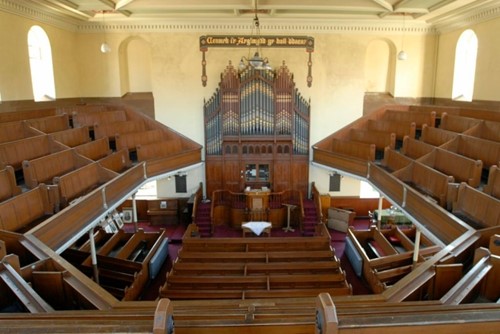 The Council has congratulated Canolfan and Theatr Soar on receiving a Trusted Charity Mark Award recognising its tremendous work as a third sector organisation.
It was assessed against 11 different standards, including best practice as a charity. Its governance and management were evaluated, including how it uses its money effectively to carry out its work.
Canolfan a Theatr Soar is a Welsh Language, arts, and heritage community hub.  The centre offers rooms for community activities, meetings, courses, and performances.  The organisation works in collaboration with others to integrate the language into the community, offering a warm croeso to all.
The Centre also provides Welsh translation for the Council, which is important in helping us reach our Welsh language audiences in the County Borough.
Cllr Geraint Thomas, Deputy Leader and Welsh Language Champion, said: "This recognition is further proof of the incredible work that is carried out in the County Borough by our third sector partners. What Canolfan a Theatr Soar and Manager Lisbeth McLean, Chief Officer of Menter Iaith Merthyr Tudful, provided for Merthyr Tydfil is truly remarkable. Initiatives such as Menter Iaith Merthyr Tudful, Welsh for Adults, Dysgu Morgannwg and Cylch Meithrin Soar have provided a warm welcome to our residents. I wish this organisation the continued success it richly deserves."
To find out more about Canolfan a Theatr Soar, visit www.theatrsoar.cymru