Council holds consultation event on plans for former bus station site
Categories : Press Release
11 Sep 2021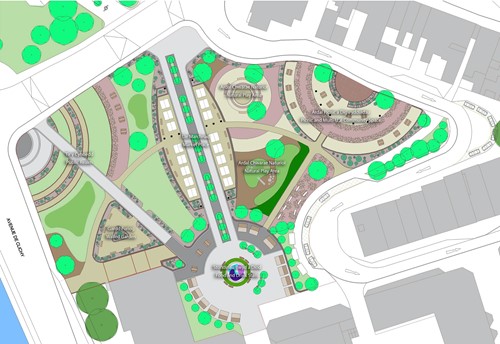 The Council is holding two public consultation events to ask residents their opinions on its plans for the former bus station site at Glebelands.
The sessions are taking place outside the old H Samuel Shop in St Tydfil Shopping Centre next Tuesday 14 and Wednesday 15 September, from 10am to 4pm.
Proposals for the site include the possibility of turning it into a park with a street market, permanent food and drink stalls, children's play areas and a multi-use community space.
County Borough Council officers will be at the consultation events to answer any questions you might have, and there'll be an opportunity for you to fill in the survey online or use a paper version if you'd prefer.
To take part in the questionnaire, please visit https://bit.ly/3nqCGh4