Council seeks public views on Merthyr Tydfil's City Status application
Categories : Press Release , Council
10 Sep 2021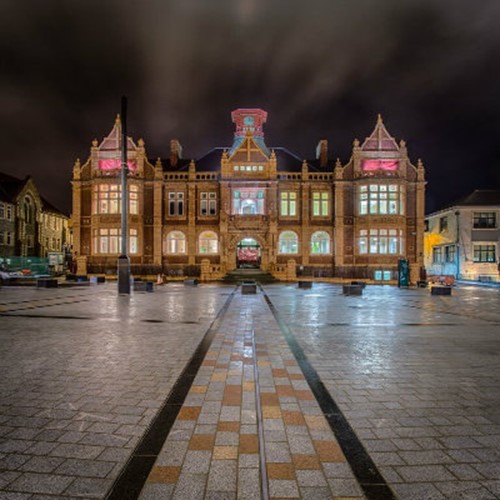 At a Full Council meeting on Wednesday 8th September 2021 a presentation was shared with all elected members on a proposed bid to obtain City Status for Merthyr Tydfil.
There was overwhelming support for potentially making the application and Council requested a further report to be brought back at the end of the month with feedback from our residents and businesses on what they think.
Having shared some information on the bid earlier this week, we have already had comments from residents. Some people have questioned whether we are large enough to be a city – the answer, yes.  Some have asked if we can be a city without a cathedral. Again, the answer to this is – yes.
Merthyr Tydfil has seen millions of pounds worth of regeneration in recent years.  We have a fantastic new bus interchange, some of the best scenery and outdoor attractions in the UK, a wealth of shops and accommodation providers, and an increasing number of restaurants and bars.  We also have a unique heritage and sporting history to be proud of.  So, why shouldn't we be a city?
Merthyr Tydfil, like all towns and cities in Wales and the UK still has problems. We believe that applying for City Status can be a focal point for bringing our community, partners and stakeholders together to solve the issues in our town and make Merthyr Tydfil a better place for our children.
The benefits
Becoming a city can:
Bring more money into Merthyr Tydfil through:
help attract inward investment
attract new businesses, and skilled employees
boost economic and social development
Show Merthyr Tydfil as the great place it is by:
creating a positive, attractive image of Merthyr Tydfil
let Merthyr Tydfil be seen having the same economic and social status and potential as other cities in the UK
enhance Merthyr Tydfil's position as a 'pivotal point' between the cities of Swansea and the West Midlands
strengthen our tourism profile and destination awareness
All these benefits would offer better opportunities for future generations.
Your views
We want to know what you think! This is your town and your feedback is key to whether we take this application forward on 8th December.
We are currently running a poll online and on social media (see links below).
Please take a minute of your time to have your say!
We'll share the results of your feedback by the end of the month, before a decision is made on whether to progress the application.
There are 10 towns in the UK in competition for City Status, with Merthyr Tydfil and Wrexham being the only two in Wales.  We acknowledge that – like every other town and city – we have challenges that we must resolve, but this shouldn't stop us having aspirations.
This opportunity only comes around every 10 years – let's get Merthyr Tydfil on the map for all the right reasons!