Council supports Merthyr Tydfil-wide anti-bullying campaign
Categories : Education , Schools
18 Oct 2021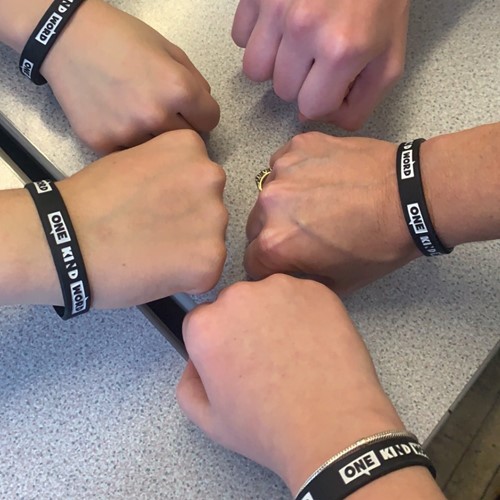 The County Borough Council is giving its backing to the development of an anti-bullying campaign together with children and young people across Merthyr Tydfil.
Having had an Anti-Bullying Strategy for schools in place since 2009, the Council's Cabinet has reaffirmed its commitment to a county borough-wide 'Positive Behaviour Support (PBS)' programme where all schools have staff trained in PBS and annual refresher systems in place.
The Cabinet also recently heard that seven local schools are taking part in the Welsh Local Government Association (WLGA) Hate Crime in Schools project, which is funded through the Welsh Government European Transition Fund.
The project is providing workshops for pupils delivered by anti-racism education charity Show Racism the Red Card and training for staff by education charity SAPERE Philosophy for Children. The delivery date has had to be postponed due to COVID 19, but the project and will now be delivered this calendar year.
The primary schools involved are Caedraw, Cyfarthfa Park, Heolgerrig, Twynyrodyn, Coed Y Dderwen and the Pupil Referral Unit, along with Bishop Hedley High School. 
In the lead up to this year's national Anti-bullying Week from 15 to 19 November, Bishop Hedley pupils will be wearing wrists bands with the slogan One Kind Word, which is the theme for the week.  
Since the County Borough Council published its first anti-bullying strategy in 2011/12, research has found:
There has been an increase in the number of incidents reported for physical and gender bullying
Cyberbullying incidents appear to have decreased significantly
There was a spike in incidents in 2017/18 but since then, these have decreased
The number of racial incidents remains low and has reduced since 2011/12
The Cabinet report said it should be noted that incidents reported during the past two academic years would have been affected by lockdown, and children and young people not being in school.
"Our aim is to support schools to develop an environment where children feel happy and safe, diversity is respected, and healthy debate is encouraged," said Council Leader and Cabinet Member for Learning Cllr Lisa Mytton: "This will ensure that pupils are more ready to learn.
"We also aim to have reduced numbers of bullying incidents reported across all schools, and for all schools to have access to a range of strategies to support young people," she added.
"The Council has produced statutory anti-bullying guidance to provide advice to enable the values of respect, tolerance and kindness to be embedded in our schools and across the wider community.  It is only by working together that we can achieve this and truly make a difference."
View the strategy document on the Council's website here: https://bit.ly/3aALTfb