Council urges residents to respond to consultation on town centre PSPO
Categories : Press Release
24 Feb 2022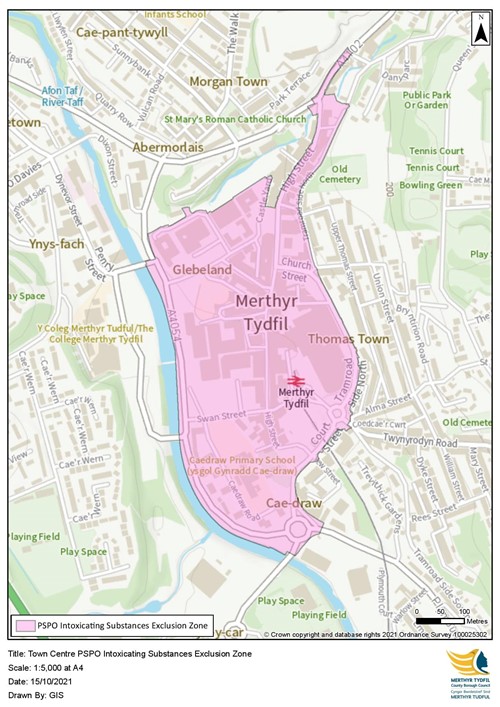 The County Borough Council is asking residents to respond to its consultation on the planned introduction of a Public Spaces Protection Order (PSPO) to prevent street drinking and drug taking in the town centre exclusion zone.
The consultation began in December and is set to run until 10 March 2022, and the Council is keen to take into account views before considering bringing the Order into force by summer.
The Order would allow police or Council enforcement officers to issue a fixed penalty fine of £100, and failure to pay this could result in prosecution and a court fine of up to £1,000.
"There have been plenty of comments on our social media about the proposals," said Cabinet Member for Regeneration and Public Protection Cllr Geraint Thomas.
"Unfortunately, we can't consider those comments when taking the response back to Council for decision, and would appeal to residents to please fill in the online survey so that we can properly gauge public opinion."
Please take part in our short survey.