Mass celebration of Welsh language at 'Shwmae Su'Mae'
Categories : Press Release
10 Oct 2022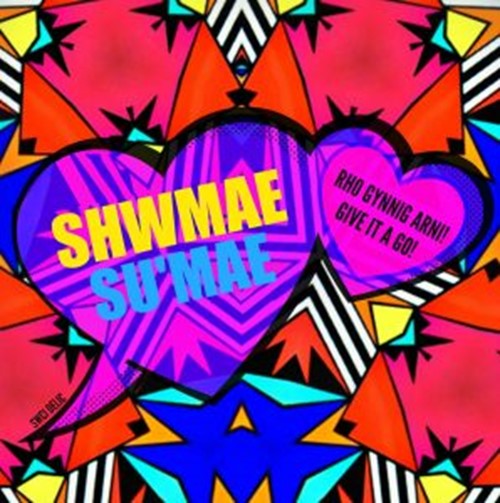 A mass celebration of the Welsh language will take place this month with the annual 'Diwrnod Shwmae Su'Mae' festival at Cyfarthfa Park.
The Merthyr Tydfil County Borough Council event on Saturday, October 15 will feature performances from Côr Meibion Dowlais and professional harpist Elin Butler.
Arts, culture, and sport will play a big part at the event, with performances about Sir Ifan ab Owen Edwards, a Welsh academic, writer, and filmmaker who founded Urdd Gobaith Cymru.  There will also be a representative of the Football Association of Wales there to answer questions - one of their last events before the squad flies out for the World Cup in Qatar.
Along with the entertainment, there will be stalls provided by a wide range of businesses offering unique Welsh products including woodcraft, mugs, bags, Welsh books, greetings cards, candles, and handmade clothes.
Schools taking part in the day's celebrations include Ysgol Gyfun Rhydywaun, Ysgol Gynradd Gymraeg Santes Tudful, Ysgol Gymraeg Rhyd-Y-Grug, Ysgol Gynradd Pantyscallog, Ysgol Gynradd Coed y Dderwen, and Ysgol Gynradd Edwardsville.
The Council's Welsh Champion Cllr Michelle Symonds said: "The purpose of the day is for people to say shwmae su'mae to each other.  It's a national event which takes place every year, and is organised in line with the Council's Welsh Language strategy 'Shwmaeronment'.
"Diwrnod Shwmae has grown year on year and is a wonderful opportunity to see the whole community of Merthyr Tydfil come together to promote and use the Welsh language.
"It is truly a partnership event being supported by Rhieni Dros Addysg Gymraeg, Menter Iaith Merthyr Tudful, Urdd Gobaith Cymru, Coleg Merthyr, Mudiad Meithrin a Cymraeg i Blant, Bwrdd Iechyd Prifysgol Cwm Taf Morgannwg, Dysgu Cymraeg Morgannwg, a Adran Blynyddoedd Cynnar Cyngor Merthyr."
Diwrnod Shwmae is taking place at Cyfarthfa Park on October 15 from 10am-4pm. The event timetable can be found here.