Merthyr residents attend Welsh learning promotional event.
Categories : Press Release , Council
12 Jul 2022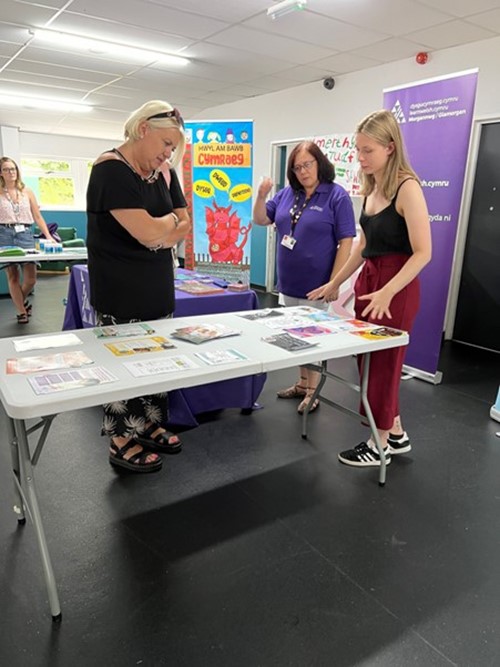 Today, residents attended Twyn community hub for an adult community learning Welsh language marketing event, one of 6 events that will be held across the County Borough through July and August. 
This was one a of number of planned marketing events set up to explain the benefits of learning Welsh. They are also promoting the value of Welsh medium education further encouraging the next generation of Welsh speakers within the County Borough. The Learn Welsh Glamorgan development officer will be present at all events giving everyone the opportunity to see what Welsh language courses are available whatever their current level of Welsh.
The steps the Council have taken along with partners Learn Welsh Glamorgan and Cymraeg i blant to achieve these events is another example of working towards the visions and values of the Raising Aspirations, Raising Standards strategy through increasing collaboration and engagement with parents.
Welsh champion, Michelle Symonds, said "These events are incredibly important if we are to support the Welsh government's Cymraeg 2050 strategy by increasing the number of adult learners. Being a Welsh learner myself, I have certainly seen the benefits of learning this beautiful language, not only in my day-to-day work as a Councillor, but also in my personal life with my family. I really encourage anyone to take this step, and to take advantage of the marketing events across the Borough"