Residents asked for comments on Tesco roundabout improvements
Categories : Press Release
29 Sep 2021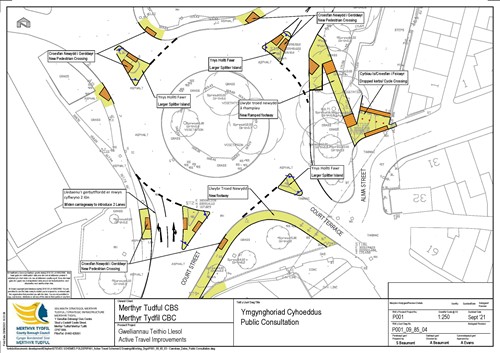 As part of its Welsh Government-funded Active Travel programme, the County Borough Council is planning improvements at Tesco roundabout to make crossing the road safer for pedestrians.
The scheme will see the creation of dropped 'tactile' crossings on each arm of the junction (see plan), along with include central islands to allow people to cross in two phases.
There will also be a link provided from Alma Street, as the Council recognises this as a popular route for residents. 
These improvements are part of the wider Active Travel programme for 2021/22, along with work scheduled for Bethesda Street, Avenue de Clichy, Court Street and Victoria Street. 
Please email any comments to active.travel@merthyr.gov.uk