Residents encouraged to take part in food poverty survey
Categories : Press Release
08 Jun 2022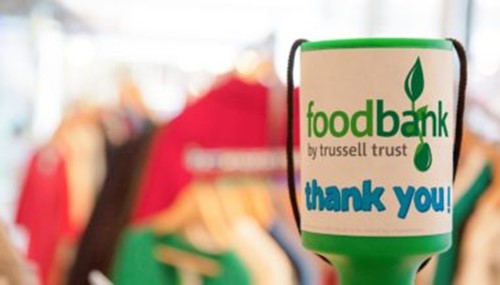 The County Borough Council is urging Merthyr Tydfil residents and community groups to talk about food-related issues as part of proposals to tackle the cost of living crisis.
Specialist consultancy Miller Research is working to create a Food Poverty Strategy for the Merthyr Tydfil Food Prosperity Network partnership, which comprises the local authority and a range of partners.
The aim of the Strategy is to adopt a collaborative approach to help 'improve access to affordable, nutritious food for local people'. As part of its research, the company is currently running two surveys to find out residents' views.
"We know we have an issue with food poverty in Merthyr Tydfil, and it's growing due to the current cost of living crisis," said Council Leader and Cabinet Member for Regeneration Cllr Geraint Thomas.
"The purpose is to help build a better picture of how widespread the issue of food insecurity is in Merthyr Tydfil, as well as to understand resident perceptions/awareness of the issue," he added.
"We are particularly looking to find out people's experiences of the affordability and accessibility of food during the current cost of living crisis, as well as experiences during the Covid-19 pandemic."
As an added incentive, everyone completing the survey will be given an option to be entered into a prize draw for a £50 Argos voucher.
Individual residents can take part in the first survey here:
English Language Resident Survey
The second survey is aimed at voluntary/third sector organisations and community groups providing support for residents in the hope they will help identify any gaps in support, and also to understand what help the organisations may need in the coming months to ensure that provision is sustainable.
Groups can take part in the second survey here:
English Language Community Action Survey
The survey will take about 10 minutes to complete. To be entered for the prize draw, please provide your email address when asked at the end of the survey. A random winner will be selected.  
If you have any questions, please contact Jessica Mann (jessica@miller-research.co.uk).