Categories : Press Release
01 Sep 2022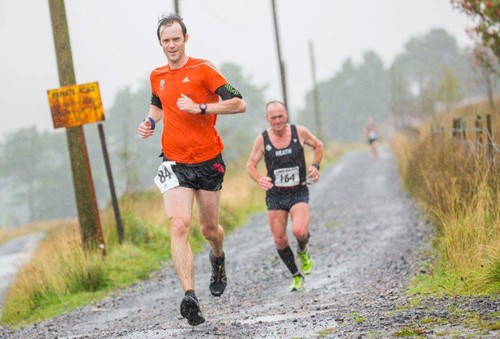 One of the most popular long distance races in the UK - the Tydfilians' Roman Run – will be taking place this weekend (Saturday, 3 September) for the first time in three years.
Up to 300 athletes from across Britain will converge on South Wales to run the testing, mostly uphill and often off-road terrain over 16 miles between Brecon and Merthyr Tydfil, tracing the route marched by the Roman Legions travelling between forts.
Apart from 2020 and 2021, when all such events were cancelled because of the coronavirus pandemic, the run has been held every year since 1980 – making it older than the London Marathon.
The event was the idea of the Tydfilian Society, which started it as part of a Heritage Festival commemorating the martyrdom of St Tydfil.
The race begins at 12 noon in Silver Street, near Fort Gaer, Brecon, and ends at Cyfarthfa Castle. Climbing from 500ft to almost 1,600ft above sea level near Cribin in the Brecon Beacons before returning to tarmacked roads near the Neuadd Reservoir, it is recognised as one of the toughest events in the country, with runners praising its friendliness, challenge and spectacular scenery along the way.
The Tydfilians are dedicated to raising money for good causes, and all proceeds from the Roman Run go to the Mayor of Merthyr Tydfil's chosen charities, which this year are Cancer Aid Merthyr Tydfil and Merthyr and Cynon Foodbank. 
Mayor Cllr Declan Sammon said: "Everyone's missed the Roman Run over the past two years, so we're delighted to see that 300 people have registered to compete this weekend.
"The race was cancelled in 2020, which would have marked its 40th anniversary, and all entrants this year will receive a medal to commemorate the occasion.
"My thanks to main sponsor for this year's event, highways infrastructure specialist Redstart, and to everyone taking part – enjoy!"