Section of Trevithick Trail to close for essential maintenance
Categories : Press Release
31 Jan 2022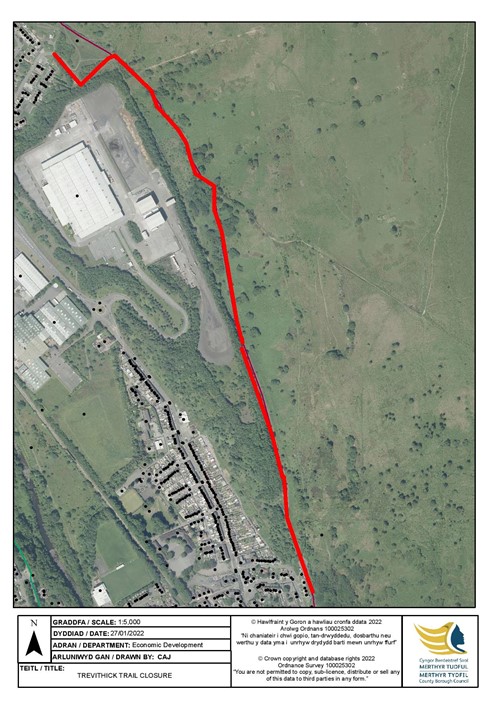 A section of the Trevithick Trail at Troedyrhiw is closing for three weeks from today (31 January) for essential Dwr Cymru Welsh Water maintenance work.
The section of the trail from the back of the General Dynamics running down into Troedyrhiw will be closed until midnight on Sunday 20 February.
No alternative route is available and we apologise for any inconvenience.
Please contact row@merthyr.gov.uk / 01685 726225 for further information.