The Council's Trading Standards Team have been inspecting petrol forecourts throughout Merthyr Tydfil.
Categories : Press Release
09 Aug 2023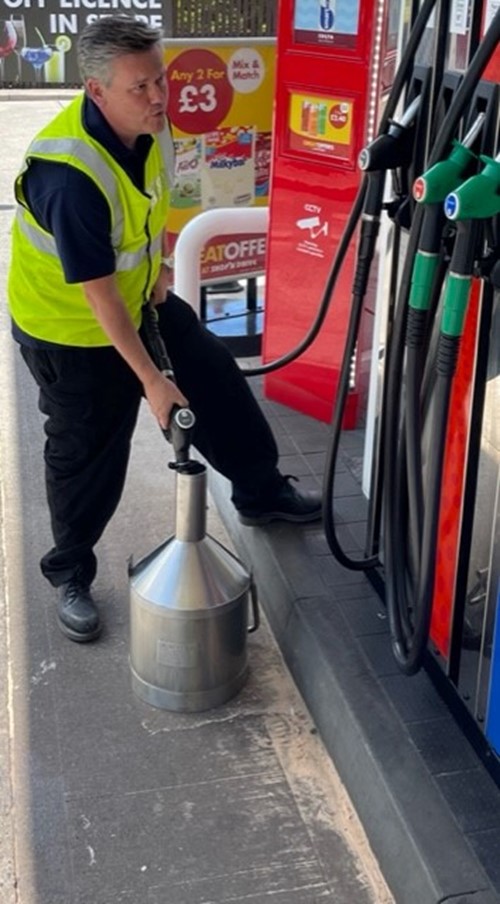 During this cost-of-living crisis it can cost around £70 to fill the tank of a mid-sized family car, so it's important for residents to be reassured that they're getting the right amount of fuel that they're paying for.
Using specialist measuring equipment a total of 105 pumps were checked for accuracy across the 5 fuel stations in Merthyr Tydfil. All the fuel pumps that were tested were found to be accurate and within the tolerances permitted by law.
Michelle Symonds, Cabinet Member for Public Protections, said: "The Trading Standards Service sometimes operate as an invisible service, working behind the scenes to ensure that consumers are protected from unfair trading practices.
"Every day consumers rely on the accuracy of descriptions and measurement of goods and our Trading Standards Team are at the forefront of ensuring they are protected and receive what they are paying for."