Vaynor footpath closed because of dualling work
Categories : Press Release
13 Oct 2022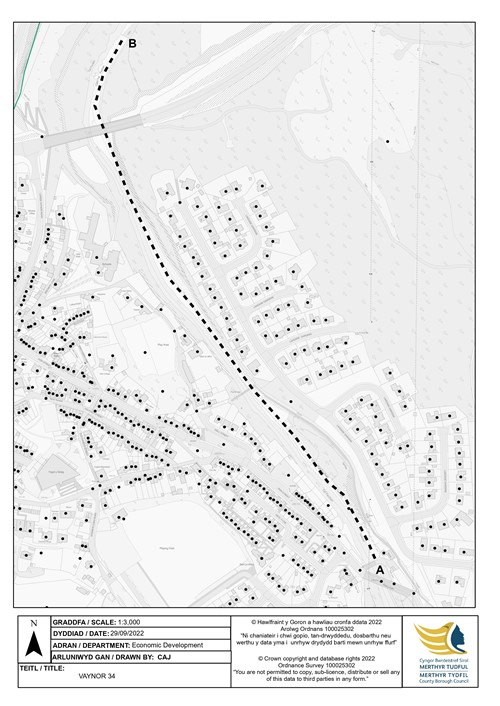 The County Borough Council is temporarily closing a footpath in Vaynor for work being carried out as part of the A465 Heads of the Valleys Road dualling project.
Footpath Vaynor 34 will be closed to pedestrians from next Monday (17 October) for a maximum of six months, in the interests of public safety due to risk of falling debris.
This path runs for around 750 metres alongside Lakeside Gardens, through the Cyfarthfa Leat entrance at Lakeside Gardens, up to & including the Heads of the Valley bridge. The path is marked A to B on the map below.
No alternative route is available.

Please email row@merthyr.gov.uk or call 07563 398667 for further information.