Video shows how life can improve for homeless people
Categories : Press Release
18 Nov 2022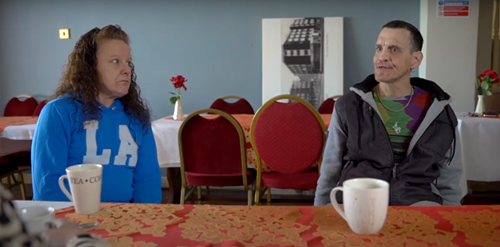 The Council has produced a video showing how the lives of local homeless people have changed for the better following housing support they received during the pandemic.
Changes made as a result of the pandemic to the Emergency Housing Act meant a statutory duty was placed on all local authorities in Wales to provide temporary accommodation for all people sleeping rough or without a permanent place to live.
Merthyr Tydfil Homelessness Champion Cllr Claire Jones said: "At the start of the Covid 19 pandemic, Welsh Government issued all Welsh councils with a simple message: 'everyone in…no-one left out'.
"The Government has since made a commitment to ensure that these changes remain in place indefinitely," she added. "Our video tells the story of how the 'no one left out' approach dramatically changed the lives of two local entrenched rough sleepers."
You can view the video on this link: How life can improve for homeless people
If you are experiencing - or are threatened with - homelessness and need further advice, please contact the Council's Housing Solutions Team on 01685 725000 between 8.30am-10am or 2.30pm-4.30pm Monday to Friday. Email housing@merthyr.gov.uk