Virtual Merthyr Tour will feature as part of Visit Wales's national trails campaign
Categories : Press Release
22 Feb 2023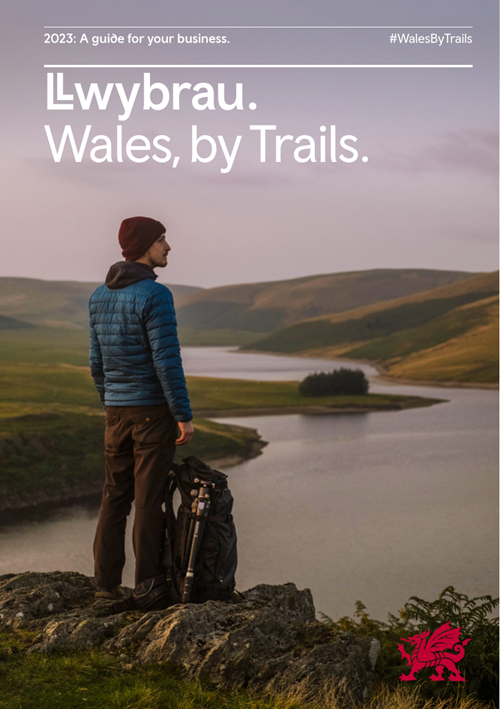 Merthyr Tydfil is set to play a prominent role in a new national tourism promotional campaign coinciding with the launch of the Council's online tour of our fantastic landscape.
Virtual Merthyr – A 360° Tour guides visitors to the county borough's key attractions and points of interest with cultural significance, focusing on the Taff Trail and its connections to facilities, attractions and businesses.
This year has been designated Llwybrau/ Wales by Trails by Visit Wales, which is the latest in the 'series of themed years – following Adventure, Legends, Sea, Discovery, and Outdoors.
The Llwybrau campaign is currently running on TV across the UK, supported by digital advertising and promotional materials at key London underground stations. It encourages both visitors and residents to 'curate their own epic trails' in Wales during 2023.
As part of the Council's partnership with the international Trail Gazers project, the Destination Management team at Visit Merthyr commissioned the creation of the Virtual Merthyr Tour.
The EU-funded Atlantic Area Trail Gazers was set up to encourage people in the UK, Ireland, Spain, Portugal and France 'off the paths and into the surrounding local and rural communities to immerse themselves in new cultural, culinary and life experiences'.
A 'Quick Start Guide' has been created to help navigate Virtual Merthyr 360° and you can find it at this link: https://www.visitmerthyr.co.uk/media/245587/virtual-merthyr-360-tour-help-guide-video.mp4
There is also a series of 12 video posts using content produced for each attraction or point of interest to help promote the tour of our wonderful area. The first of the series featuring the Taff Trail can be found at: https://www.visitmerthyr.co.uk/media/245588/virtual-merthyr-360-tour-taff-trail-video.mp4
County Borough Council Leader and Cabinet Member for Regeneration and Public Protection Cllr Geraint Thomas said: "During the pandemic, we all sought solace in nature, and our Trails in particular saw record usage.
"That interest has continued post-pandemic, with research showing that people now often prefer to spend their holidays enjoying more meaningful and personal experiences in beautiful locations that are often perceived as off the beaten track, rather than in conventional or popular holiday destinations.
"Our aim in Merthyr Tydfil is to particularly focus on the Taff Trail and the myriad opportunities it presents - not only for people to enjoy its stunning scenery, but also to help local businesses take advantage of the increase in visitor traffic.
"We regret that a section of the Trail has had to be closed for a period to accommodate the Heads of the Valleys dualling project. But the Trail runs for 14 miles through the county borough, and there is much more of it to explore."
Visit Merthyr hopes that this great new addition, available on our website at www.visitmerthyr.co.uk will enhance the visitor experience and help people to plan their adventures in the area more easily.
Please note that the Tour does not feature town centre businesses, but these are all listed on our Visit Merthyr Interactive Map: Interactive Map | visitmerthyr.co.uk

The team will strive to continue to add more sites and videos into its function in a response to popularity of the virtual tour programme. Our residents have the opportunity to comment below this post on any particular hidden gems or favourite sites not included that you would welcome seeing added in.
Scan the QR Code to go directly to Virtual Merthyr: